The FJS International Team
Fred Salaff
Founder and CEO
fred@fjsinternationalemail.com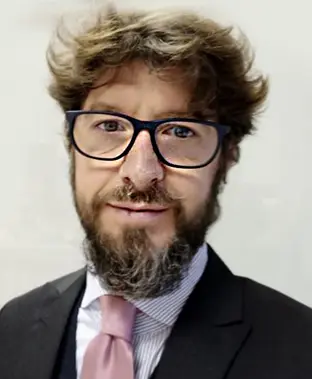 Saverio Vacca
International Sales and Legal Affairs
saverio@fjsinternationalemail.com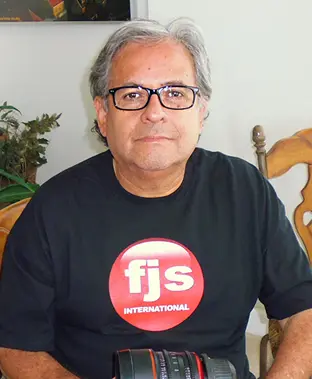 Roberto Checa
Manager, Latin America and Caribbean and Logistics
roberto@fjsinternationalemail.com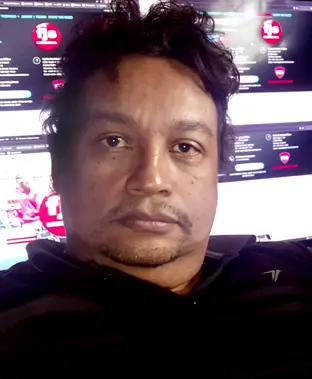 Abdiel Carvajal
Head of graphics, internet and data services
Abdiel@fjsinternational.com
FJS International is a brokerage company of used and new film and digital video equipment.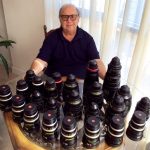 FJS International has developed a world wide clientele and maintains offices in the USA as well as in Europe and our office in Latin America. The ability to buy and sell in the currencies of most of the leading manufacturer's own countries allows FJS International to pass savings on to its customers.
FJS International normally does not have possession of the gear posted on its website www.fjsinternational.com. The company receives offers of gear to sell on behalf of clients all over the world. Owners send us photos and descriptions of the products and FJS International works with the owners to ascertain condition, service date(s), pricing, deposits and other pertinent facts. Once gear has been paid for and the owners receive their funds the order can be shipped to the buyers. Most always the cost of shipment is paid for by the buyer unless a special arrangement has been made to cover the costs.
Please note that FJS International updates its website daily. However, we always need to reconfirm that any particular lens, camera, accessory or support gear is still available before we can conclude any sale as owners sometime sell their gear without notifying us or put their gear into rental, short or long term. We also stress not to rely 100% on an anticipated delivery date for new or used gear for a production or pre production or rental start date. Fedex, UPS, DHL all are great courier services but delays can happen. Additionally, when gear passes through international customs there can be unexpected delays. FJS International has a long and good history of providing good documentation to ensure the fastest deliveries possible.
FJS International carries its own shipping insurance.
Payment policy
FJS International accepts bank wire transfers only. In special negotiated circumstances PayPal may be accepted. Credit cards or any kind of checks are not accepted.
Shipping policy
All shipments are FOB from point of origin (from where the product is shipped) and must be prepaid or charged to client's own courier account. Any applicable duties and/or taxes are the responsibility of the client. If it is unclear where the point of origin is please ask.
Disclaimer
FJS International can not guarantee specific dates for delivery once payment is made
due to possible delays in manufacturing, delays in bank transfers, delays in courier deliveries or any other delays beyond its control and cannot be held liable for missed shoot or rental dates.
Warranties
All new gear is sold with one year minimum warranty. For any warranty repairs gear must be returned to the offices of FJS International, either in the USA or Europe, whichever is closest to customer. For all used gear sold the condition will be considered "good working condition." Used gear is not expected to be "as new" unless specified and used gear is expected to have reasonable wear and tear according to age and type. If a product is received and is not in good working condition FJS International will pay a technician of its choice to put the product into good working condition.
Deposits
When the client is asked to pay a deposit: should the client cancel the order without previous written agreement with seller and/or should the client not pay the balance within 14 business days from the deposit, such deposit shall be forfeited unless the parties agreed in writing on conditions. Deposits are refundable only if the deposit was sent in order to allow for a technical evaluation and the report shows lenses in a condition different than advertised or that work is needed and the Seller's provider refuses to pay for the work. Once the repair work is finished, balance of payment is due within 5 business days.
Please be advised:
Please note that all products listed on this website are sold, as is, without warranty (unless specified) and FOB from seller's origination, regardless of country. Customs and duties required by authorities in the USA and international countries are the responsibility of the buyer. Please ask origination country if you have any questions. Do not confirm any rentals based on purchase from FJS International until you have received the gear ordered. We can not guarantee a specific date for delivery – we can only approximate. We can't be responsible for delays caused by bank wire transfers or delays caused by courier services.We can't be held liable for missed rental or work dates.
Force Majeure Policy:
Neither Party will be liable for any failure or delay in performing an obligation under this Agreement that is due to any of the following causes, to the extent beyond its reasonable control: acts of God, accident, riots, war, terrorist act, epidemic, pandemic, quarantine, civil commotion, breakdown of communication facilities, breakdown of web host, breakdown of internet service provider, natural catastrophes, governmental acts or omissions, changes in laws or regulations, national strikes, fire, explosion, generalized lack of availability of raw materials or energy.
For the avoidance of doubt, Force Majeure shall not include (a) financial distress nor the inability of either party to make a profit or avoid a financial loss, (b) changes in market prices or conditions, or (c) a party's financial inability to perform its obligations hereunder.
Cookie Policy
When you visit our website, we will save your contact information and your screen display choices. Login cookies last for two days, and screen options cookies last for a year. If you select "Remember Me" your login will last for two weeks. If you leave our website, the login cookies will be removed.